Installation in public space
Dimensions variable
Collaboration with Vera Drebusch
"Hymnen"/"Hymns" is a series of floor mosaics made of laminate. The material laminate – a "facade" of imitation wood – standardized for easy processing, is sawn into small parts and thus reduced to absurdity. The wood pattern/grain designed for the product is broken down into individual parts and a re-created mosaic of different laminate surfaces is created.
The creation of the mosaics is made tangible for passers-by: The laying will take place in four public places in Lübeck and Hamburg. We combine the practice of street painters and a conceptual artistic approach.
Shown at multiple places in Hamburg and Lübeck, Germany.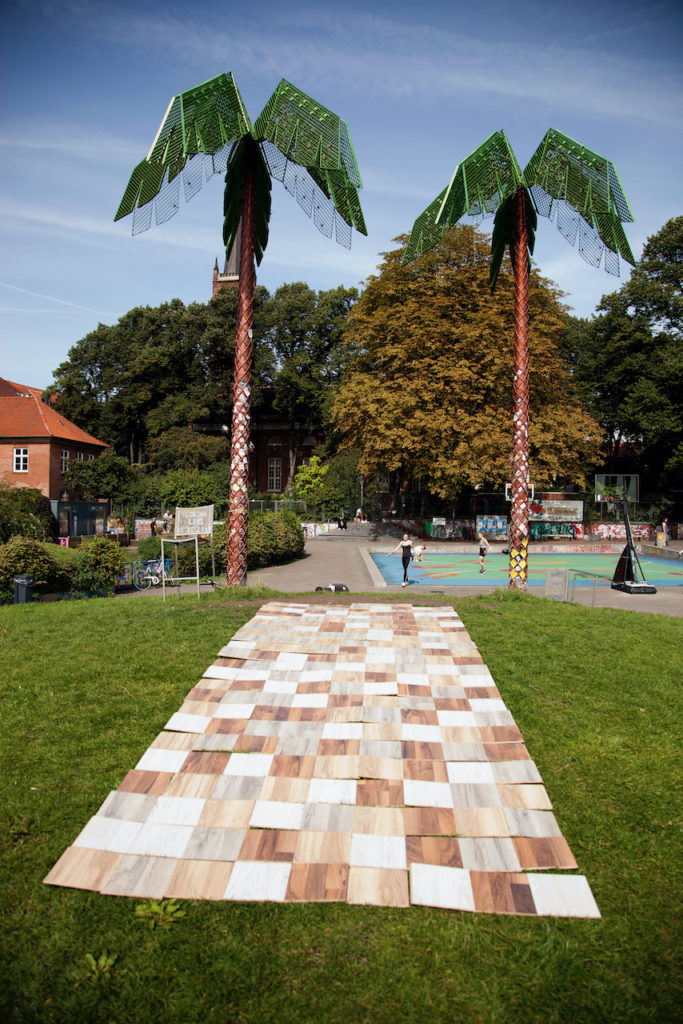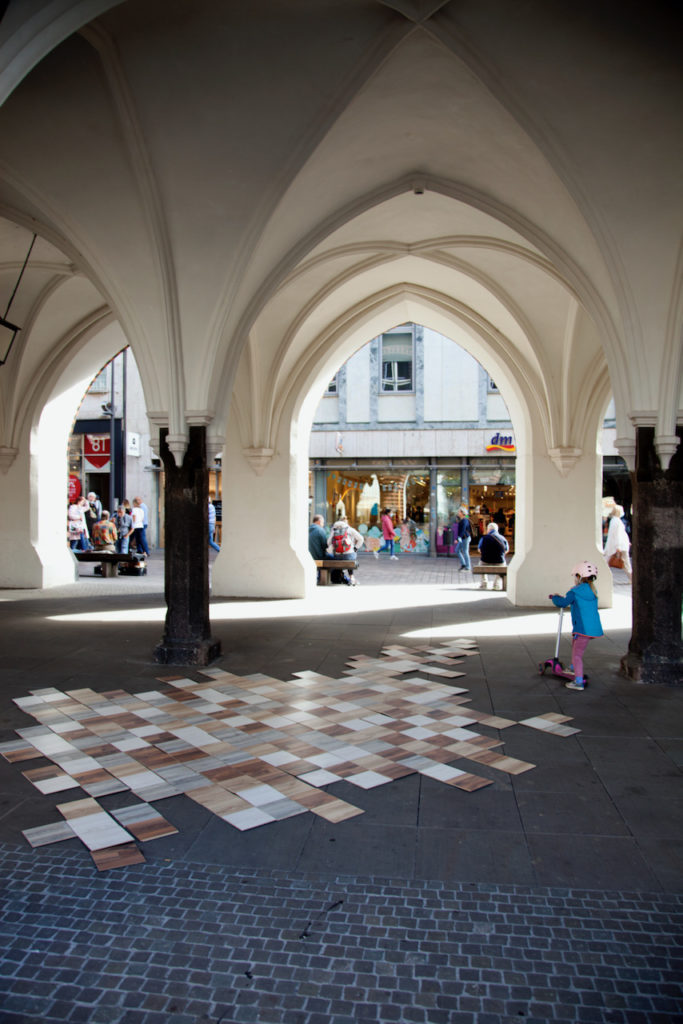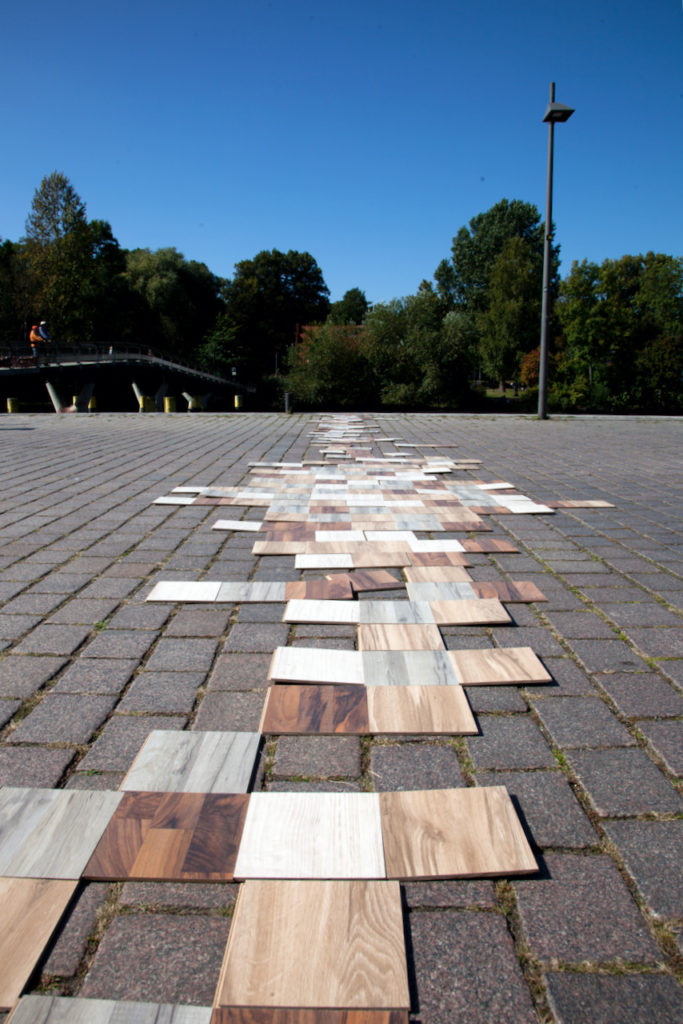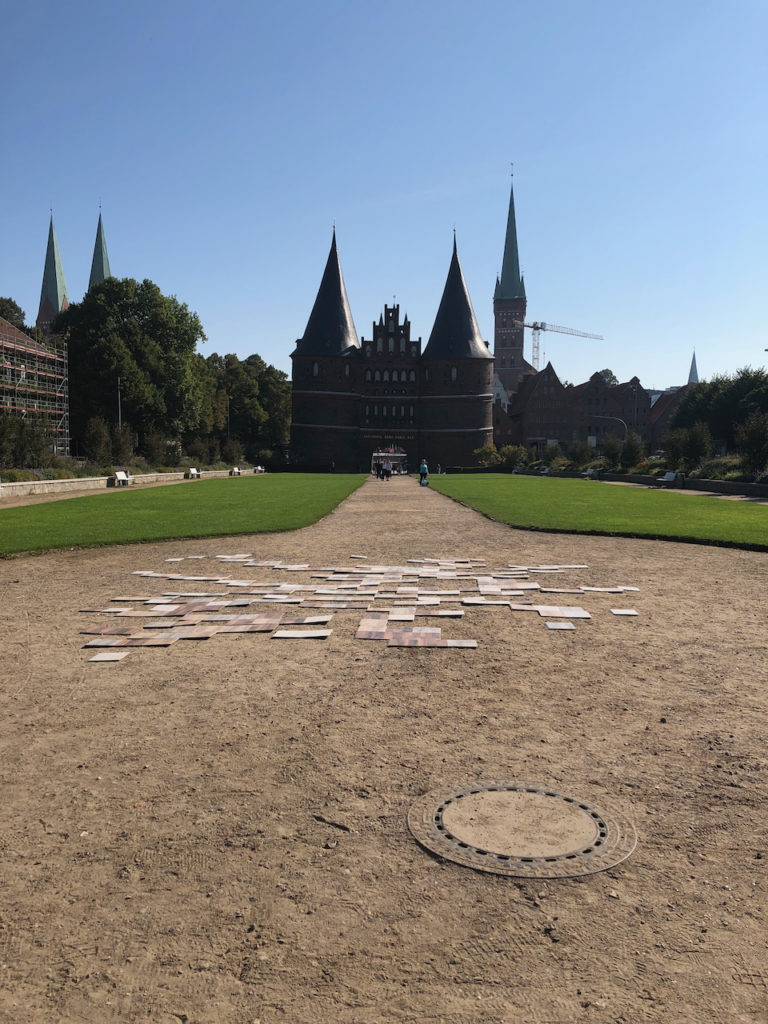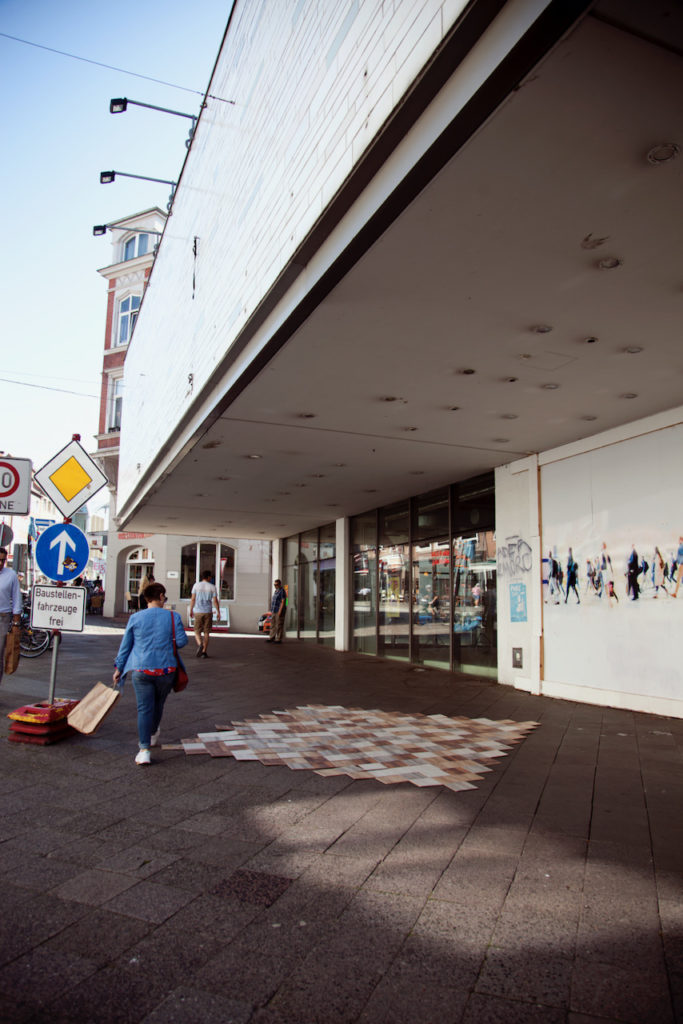 Supported by Dorit & Alexander Otto Stiftung & KulturFunke*. Very special thanks to FabLab Fabulous St. Pauli, Hamburg.