Collaboration with Vera Drebusch, during the SilentAIR residency.
200 years ago, the church musician Franz Xaver Gruber composed the melody of "Silent Night" for the guitar, an instrument considered profane at that time. Additionally, Silent Night was was performed for the first time on a guitar instead of church organ. For our artwork, we are referencing this "Rock 'n' Roll"- origin story.
We created a curtain out of 200 hand-made guitar picks, which are a visual reminder of musical score and are in constant movement – like the singing body.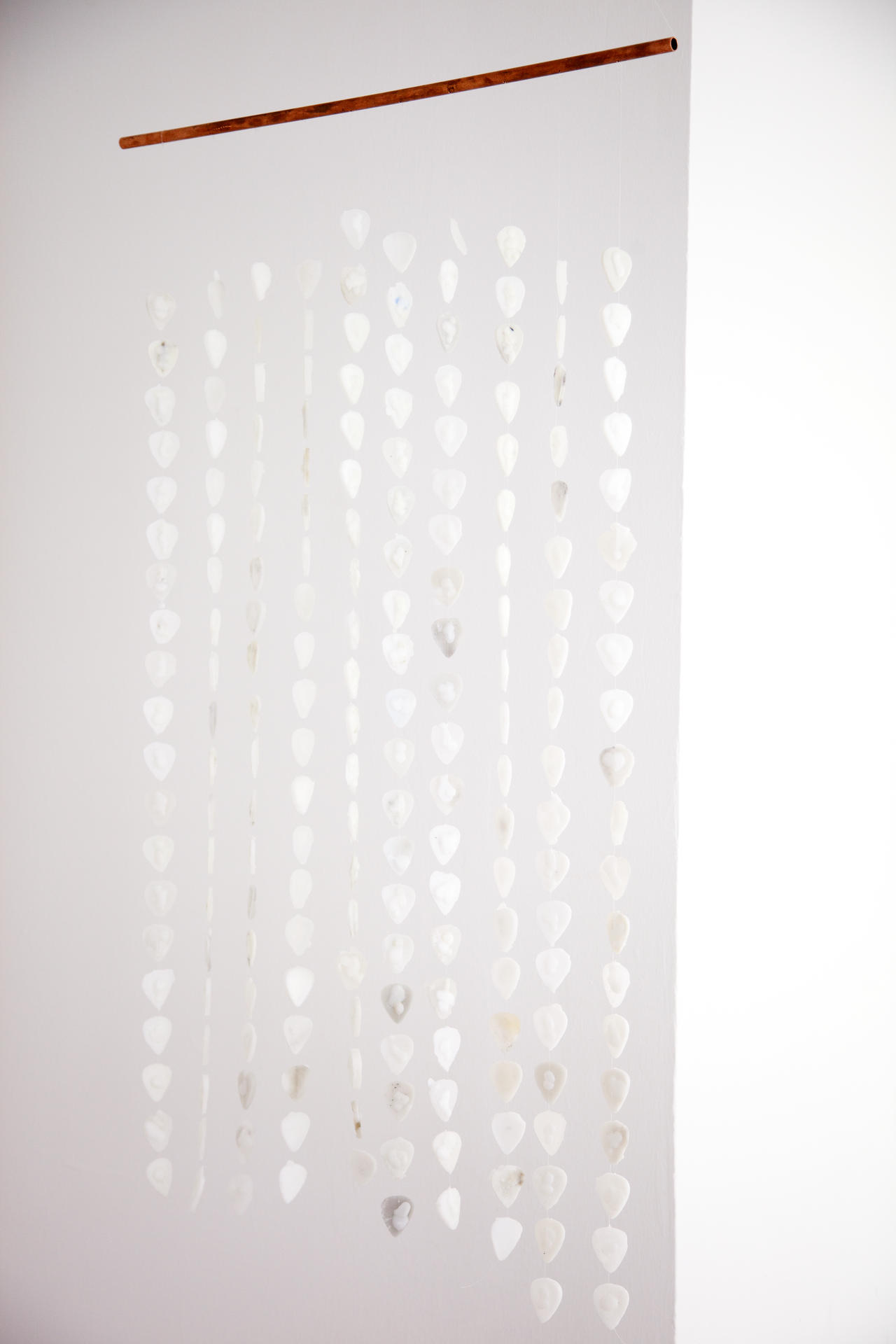 Photos: Vera Drebusch